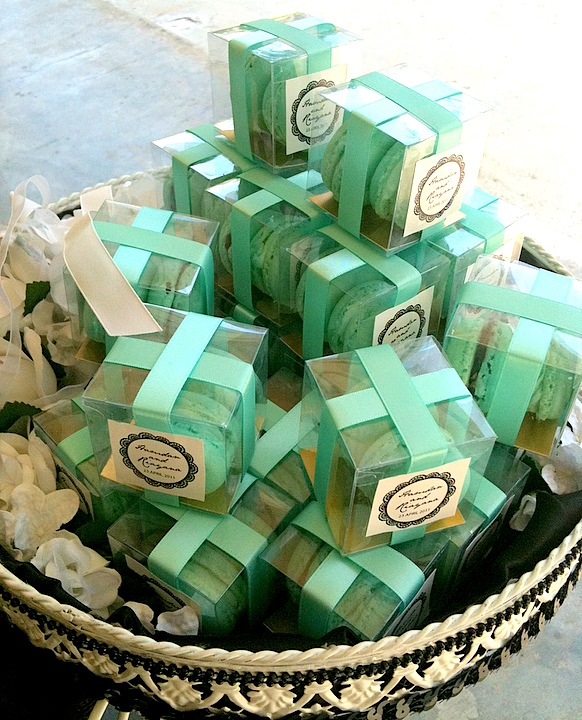 25 Apr

Wedding – Tiffany Blue Macarons

Ola Lola extends our heartiest congratulations to Riayana and Hamdan on their blissful matrimony!

Our very first order for macarons, we must admit it was a quite a challenge for us, the novices. Nonetheless, we made it happen and they most certainly deserve the credit for putting trust in us. We'll bounce back, better and stronger.
A (very jittery) Lola headed to the wedding event
50 Tiffany Blue macarons with white chocolate ganache filling